---
ROBERT CRAIS: THE TAKEN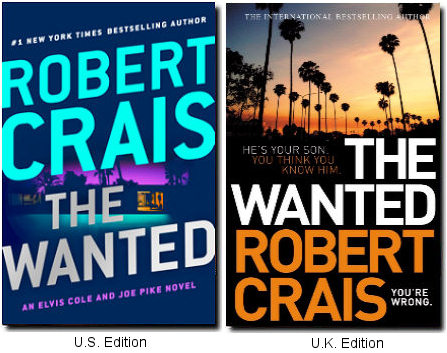 Elvis and Joe are back!
Now on Sale in the U.S.
On sale in the U.K. on January 1st (ebook) and June 14th (hardback)

It seemed like a simple case--before the bodies starting piling up. Investigator Elvis Cole and his partner, Joe Pike, take on the deadliest case of their lives in the new masterpiece of suspense from the #1 New York Times-bestselling author.
When single mother Devon Connor hires private investigator Elvis Cole, it's because her troubled teenage son Tyson is flashing cash and she's afraid he's dealing drugs. But the truth is devastatingly different. With two other partners in crime, he's been responsible for a string of high-end burglaries, a crime spree that takes a deadly turn when one of them is murdered and Tyson and his girlfriend disappear.

They stole the wrong thing from the wrong man. Determined to get it back, he has hired a team that is smart and brutal, and to even the odds, Cole calls in his friends Joe Pike and Jon Stone. But even they may be overmatched. The hired killers are leaving a trail of bodies in their wake. A few more won't make any difference.
---
- READ AN EXCERPT FROM THE WANTED
- THE WANTED - TOUR SCHEDULE
- PUBLICATION DATES:
US pub date for book, ebook, and audio: On Sale Now
Australia & New Zeland pub date: 1/1/18
UK pub date for ebook: 1/1/18
UK pub date for book: 6/14/18
---
Purchase online from these merchants.

---