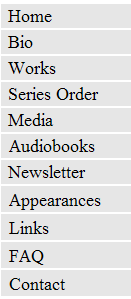 Join Robert on

Elvis and Joe are back! This time they join forces with SUSPECT heroes Scott James and his K9 partner, Maggie, in RC's upcoming novel, THE PROMISE.
The US and UK publications dates will be announced soon.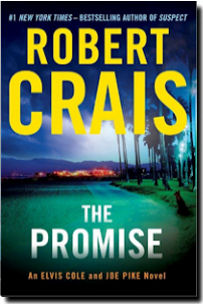 When Elvis Cole is secretly hired to find a missing grief-stricken mother, his first stop on that rainy night is an ordinary house in Echo Park. Only the house is not ordinary, and neither are the people hiding inside: A wanted killer on the run from police and a vicious career criminal with dangerous secrets of his own.

As helicopters swirl overhead, LAPD K9 Officer Scott James and his German shepherd, Maggie, track the fugitive to this same Echo Park house, coming face-to-face with Mr. Rollins, a man who leaves behind a savagely murdered body, enough explosives to destroy the neighborhood, and a disturbing connection to the missing woman. Scott is now the only person who can identify Mr. Rollins, but Mr. Rollins has a rule: Never leave a witness alive.

For all of them, the night is only beginning.

Sworn to secrecy by his client, Elvis finds himself targeted by the police even as Scott and Maggie become targets for Mr. Rollins. As the two cases intertwine, Elvis and Joe join forces with Scott and Maggie to battle shadowy arms dealers, corrupt officials, and inner-city gangs with ties to terrorist cells as they follow a trail of lies where no one is who they claim -- and the very woman they promised to save might get them all killed.


The critics love SUSPECT!!!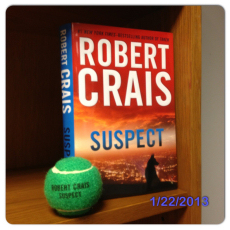 SUSPECT has been nominated for an Anthony Award as Best Novel by the 45th World Mystery Conference and for the 2014 Best Novel Barry Award.
SUSPECT: THE MOVIE
RC has optioned the rights to his best-selling novel, SUSPECT, to Fox 2000 for an adaptation to be produced by Nina Jacobson and Brad Simpson, the producers behind THE HUNGER GAMES film franchise.

Robert crais and Carolyn Hart chosen as the 2014 Grand Masters by Mystery Writers of America
MWA's Grand Master Award represents the pinnacle of achievement in mystery writing and was established to acknowledge important contributions to this genre, as well as for a body of work that is both significant and of consistent high quality.

The mind-boggling list of past Grand Masters include James M. Cain, Ross Macdonald, Daphne DuMaurier, John D MacDonald, Agatha Christie, Elmore Leonard, Sue Grafton, Mary Higgins Clark, Stephen King, PD James, and Alfred Hitchcock.

Robert was presented with his award at the Edgar Awards Banquet which will be held at the Grand Hyatt Hotel in New York City on Thursday, May 1, 2014!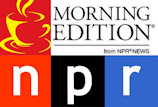 NPR's MORNING EDITION profiled RC in a segment of their "Crime in the City" series. Listen to the podcast here, as well as read excerpts from TAKEN and RC's stand-alone novel, SUSPECT.

LISTEN TO MORE RADIO INTERVIEWS WITH ROBERT ON OUR MEDIA PAGE. CLICK HERE.
"Hands down the world's greatest crime fiction writer." -- Huffington Post

"Crais is one of the masters of modern crime fiction." --Associated Press

---

FAQ
Everything you need and desire to know about RC is here - or will be soon!

Click here

to learn more about the writer and the person.

---

WEBSITE QUICK LINKS
Listen to radio interviews on the Media page.

Foreign Editions of RC's novels are published around the world. Click here to view the different covers.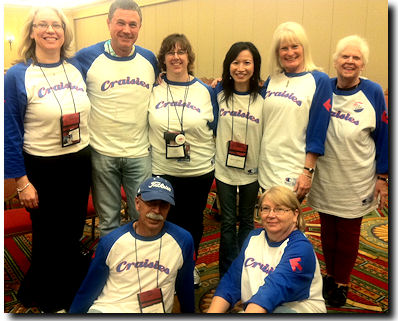 'Like' us on Facebook and sign up for RC's newsletter, too! You'll receive all the late-breaking info on RC's upcoming TAKE NO PRISONERS tour, excerpts from TAKEN, and news of upcoming radio and TV appearances. By signing up for our newsletter, you will automatically be entered in our monthly contests! Just click the NEWSLETTER button on the left side of the screen!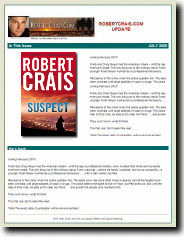 If you'd like more information about SUSPECT, sign up for RC's newsletter now! The newsletter is how we communicate late-breaking news about RCís work and event schedule. Youíll receive the latest 411 long before it appears here on the site. Youíll also be notified about last-minute additions to RCís speaking schedule, news of upcoming radio and TV appearances, and other time-sensitive information that will not appear on this site!

Donít miss out! Sign up today so youíll know when RC is coming to your town. Just click the NEWSLETTER button.

And please know, for your protection and ours, we do not share our list. You will only receive our newsletter. We hate spam, too!